Botswana BGCSE Results 2020 pdf download PDF Download
A total of 36 557 candidates wrote the 2020 examination showing a small increase in candidature compared to the 2019 cohort of 36 508. There were 15 296 (41.84%) male candidates and 21 260 (58.16%) females candidates.
Click here to download
---
2020 BGCSE TOP 10 PERFORMING SCHOOLS
Congratulations to Top 10 Performing Schools in the 2020 Botswana General Certificate of Secondary Education (BGCSE) Examinations.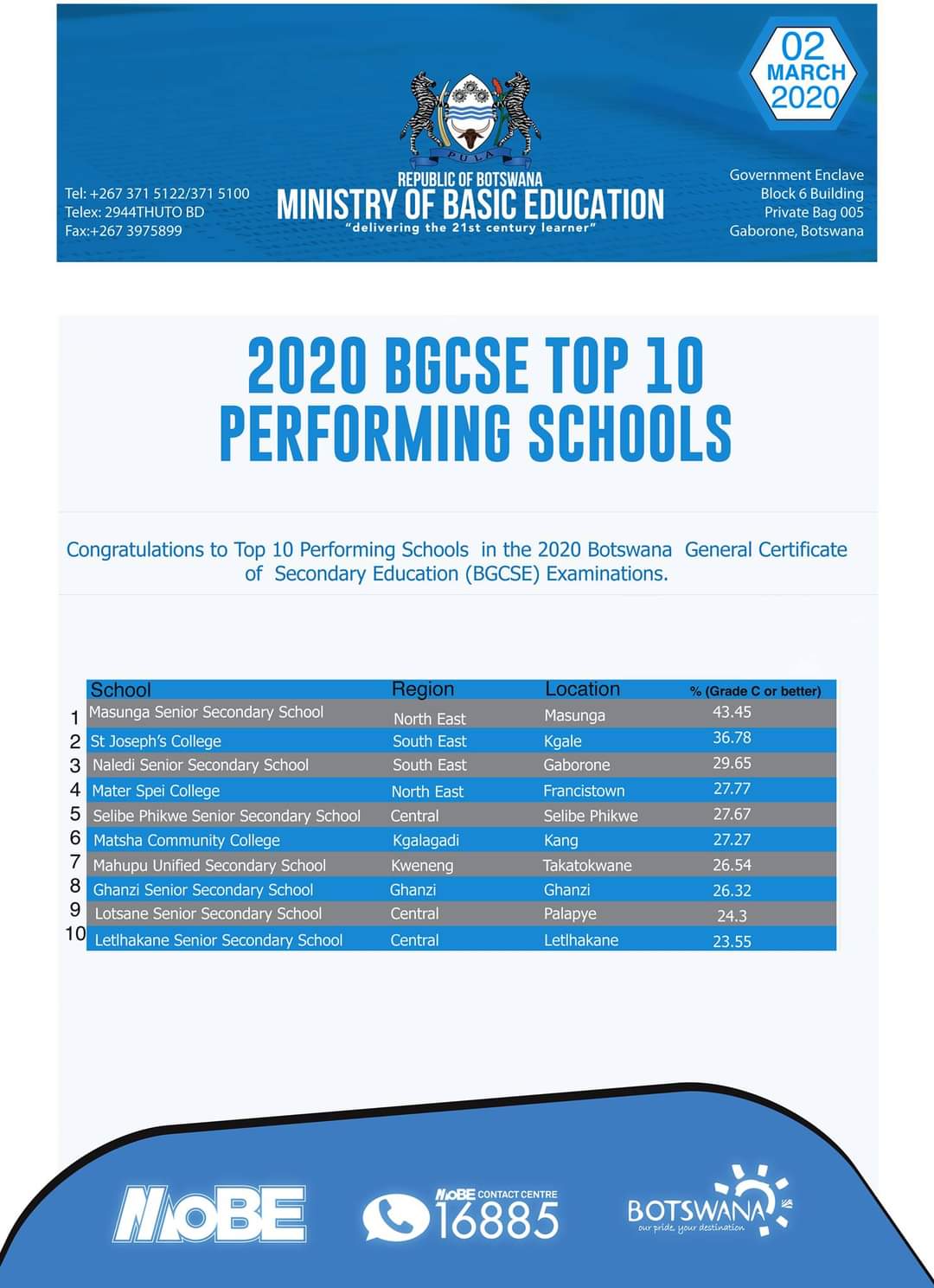 ---
We are sorry that this post was not useful for you!
Let us improve this post!
Tell us how we can improve this post?